How does Invisalign work?
You will receive a set of Aligners. Youwear each Aligner for about 5-10 days, then you switch to the next Aligner in the series. No ugly bands, No trapped food, No discomfort. Just Straight Teeth - Wirelessly.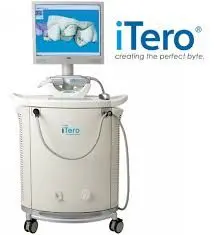 Will I need to have those goopy impressions?
NO! We use iTero, a computerized scanner to accurately and comfortably record the details of your teeth.
These images are sent electronically to Invisalign. Quicker. More Accurately. No more Goop or Gag
.
How will I know if I will like the final results?
Our iTero Scanner will show show you a simulation of your outcome in about ten minutes. You and Dr Pyle can view these results and even modify them.(read more)
We offer a FREE consultation which includes the scanning and preview of results.
What ages can enjoy the benefits of Invisalign?
Dr Pyle has patients from 10 to 87 years old.
What are Dr Pyle's qualifications?
Dr Pyle has been providing Invisalign since 2003. He is Certified as an Adult and Teen Provider. He has done more than 2,000 ......Cases. He is on Invisalign's Faculty and teaches Invisalign to other Doctors across the country and Internationally. He is a member of the American Academy of Cosmetic Orthodontists.
What all is involved?
Invisalign involves several steps. (read more)