My Blog
Posts for tag: oral cancer
By Orlando Dental Group P.A.
February 12, 2015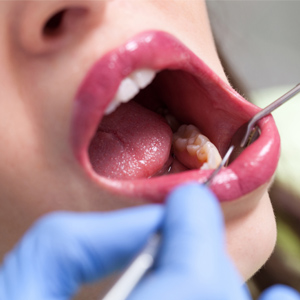 Last year, over 1.5 million people heard the words no one wants to hear: "You have cancer." While only a small portion of those — about three percent — were diagnosed with oral cancer, their survival rate isn't as good as with other types of cancers: 58% five years after diagnosis.
Here, then, are some things you should know about this deadly disease.
Oral cancer is an "equal opportunity" disease. People from all walks and stations of life experience oral cancer. The disease has caused the untimely deaths of Ulysses S. Grant, Babe Ruth and George Harrison, one of the original Beatles. However, you don't have to be prominent or famous to acquire oral cancer: it can strike anyone at any age, especially people 40 years and older.
Oral cancer is difficult to detect early. Oral cancer usually appears as a small, scaly-shaped sore known as a squamous cell carcinoma. Appearing in the lining of the mouth, lips, tongue or back of the throat, the early stages often resemble other benign conditions such as cold or canker sores, so they're easily overlooked in the early stages. To increase your chances of an early diagnosis, you should see your dentist about any mouth sore that doesn't heal in two to three weeks; it's also advisable to undergo a specific oral cancer screening during your regular dental checkups.
Tobacco and heavy alcohol use are strongly linked to oral cancer. Tobacco smokers are five to nine times more likely to develop oral cancer while snuff or chewing tobacco users are roughly four times more likely than non-tobacco users. People who are moderate to heavy drinkers are three to nine times more likely to develop oral cancer than non-drinkers.
You can reduce your risk for oral cancer. Besides quitting tobacco use and moderating your alcohol consumption, there are other things you can do to reduce cancer risk: a nutritious diet rich in fresh fruits and vegetables; limited sun exposure with adequate sunscreen protection and clothing; and safe sexual practices to avoid contracting Human Papilloma Virus (HPV16), strongly linked to oral cancer. And above all, practice effective, daily oral hygiene with regular dental cleanings and checkups.
If you would like more information on prevention and treatment of oral cancer, please contact us or schedule an appointment for a consultation. You can also learn more about this topic by reading the Dear Doctor magazine article "Oral Cancer."
By Orlando Dental Group P.A.
August 15, 2014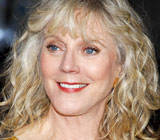 After her husband, producer Bruce Paltrow, succumbed to oral cancer in 2002, actress Blythe Danner made it her mission to help save other families from the heartache she and her children (Jake and Gwyneth Paltrow) suffered with his loss. Now active with the Oral Cancer Foundation, Blythe uses her fame to bring awareness to the disease, which she says she and her family knew very little about before Bruce received his diagnosis.
In an interview with People magazine, Blythe said she believes her husband's cancer could have been detected earlier if the family had been alert to the symptoms.
"For months I had noticed Bruce's voice was hoarse," she said. "I started asking him to see a doctor. But he kept saying, 'No, no, no, I'm fine.' "
When a lump became visible in his neck, he did go to the doctor and found he had a tumor in his throat. The cancer eventually spread to his lymph nodes. Compounding Blythe's sadness is the feeling that she might have been able to do something to prevent her husband's death.
"I feel tremendously guilty," she told the magazine, noting that she wishes she had simply insisted her husband get himself checked out. "Education and early detection are so important," she said of her campaign to raise awareness. "That's why I'm doing this."
Though Bruce Paltrow was a smoker, it's important to note that young, non-smokers comprise the fastest-growing segment of the population being diagnosed with the disease. That's because a sexually transmitted virus known as HPV16 is now a major cause of oral cancer.
Oral cancer screenings are yet another good reason to make regular semi-annual visits to the dentist. We have the training to notice oral abnormalities, and to monitor and/or biopsy any suspicious lesions. At your oral cancer screening, we will feel your neck for lumps and inspect your lips and all inside surfaces of the mouth, including the back of your throat.
Of course, if you or a loved one experience persistent hoarseness, white or red patches or other changes in your mouth or tongue that don't go away in a few weeks, please don't hesitate to come in and see us.
If you have any concerns about oral cancer, please contact us or schedule an appointment for a consultation. You can learn more about the disease in the Dear Doctor magazine article "Oral Cancer."
By Orlando Dental Group P.A.
June 13, 2013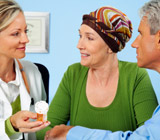 You're probably aware of some of the adverse side effects of treatment for cancer. Unfortunately, one of these side effects is the health of your mouth. In fact, more than one third of people treated for cancer develop oral side effects.
Cancer treatments, such as chemotherapy and radiation, attack cancer cells, but normal cells are also affected. Chemotherapy can affect the lining tissues of the mouth and the salivary glands, and radiation treatment can affect all tissues in its path, which will put you at higher risk for dental diseases, such as tooth decay and gum disease. You may also develop painful mouth sores as well as dry mouth.
The best approach to take when it comes to protecting yourself from these potential side effects is prevention. Here are a few steps you can take to defend yourself:
Get a Comprehensive Dental Examination. While in the planning stages for your cancer treatment, you should schedule an appointment with our office for a complete dental exam. We will ensure that you oral health is optimal before you undergo treatment. We will also provide detailed instructions on how to care for your teeth during treatment and how to recognize the problem signs. Some solutions we may recommend are a fluoride treatment or antibacterial rinse.
Keep up with your Oral Hygiene Routine. While cancer treatment may cause you to feel fatigued, it will be more important than ever for you to take good care of your teeth. Remember to brush twice daily with a soft brush and fluoride toothpaste. You should also floss once a day to clean between your teeth.
Keep your Mouth Moist. Dry mouth is a common side effect of radiation and chemotherapy, and along with dry mouth comes a higher risk for tooth decay. We may recommend salivary stimulating medications to fight against this condition. You should also avoid mouth rinses with alcohol, which tend to further dry out your mouth. Make sure to drink plenty of water and consider chewing gum with xylitol, which promotes salivation and actively prevents tooth decay.
Remain Alert. Throughout treatment, you should continue to look for signs of oral discomfort in the teeth, jaws and lining of your mouth. Notify both your oncologist and our office if you experience any side effects involving your mouth.
If you would like more information about oral health and cancer treatment, please contact us or schedule an appointment for a consultation. You can also learn more by reading the Dear Doctor magazine article "Oral Health During Cancer Treatment."