My Blog
Posts for tag: fluoride
By Orlando Dental Group P.A.
February 12, 2020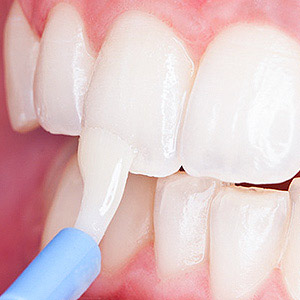 Keeping your child's teeth and gums healthy may sometimes seem like "one step forward, two steps back." You do all the right things like daily brushing and flossing, and keeping sugar consumption to a minimum. But they're still getting too many cavities.
We can add something else to what you're already doing to decrease their cavity rate: apply a concentrated fluoride mixture (stronger than what's found in toothpaste or drinking water) directly to their teeth. Studies have shown that topical fluoride is effective at reducing the risk of new cavities in children at high risk for decay, and may even reverse early decay.
Topical fluoride can be applied as a gel, foam or varnish. The particular method used depends on factors like the child's age or the preference of the dentist. But any of the three methods can deliver a short-term, high dose of fluoride to the teeth.
As a result, the burst of fluoride strengthens tooth enamel against decay, with plenty of evidence of its effectiveness. As such, the American Dental Association recommends periodic topical fluoride applications for children older than 6, and especially those that appear to be at higher risk for decay.
You might, however, be concerned about the long-term health effects of these stronger concentrations of fluoride. Again, research indicates that the only long-term hazard associated with too much fluoride is a condition called fluorosis, which produces heavy tooth staining. Fluorosis, though, is more of an appearance issue and doesn't harm the tooth itself. And it can be avoided in the case of topical fluoride by performing the procedure correctly and conservatively.
There's also a short-term risk of a reaction to the fluoride mixture if the child swallows too much during the procedure, which could cause stomach upset and pain, vomiting or headaches. We can avoid this by using precautions like dental dams and other isolation methods to prevent the child from ingesting it.
Using proper precautions and procedures, topical fluoride is a safe and effective way to give your child added protection against decay. Avoiding this destructive disease can help ensure they'll enjoy good dental health for the rest of their lives.
If you would like more information on keeping your child's teeth and gums healthy, please contact us or schedule an appointment for a consultation. You can also learn more about this topic by reading the Dear Doctor magazine article "Fluoride Gels Reduce Decay."
By Orlando Dental Group P.A.
August 15, 2017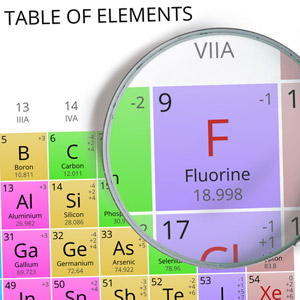 We've known for a long time that fluoride strengthens tooth enamel against decay. We've also learned that fluoride consumption early in life pays later dividends with healthier teeth.
But while fluoride has generally proven safe, too much ingested by young children could cause enamel fluorosis. This condition produces a mottled or streaked appearance in teeth ranging from faint white patches to darker, pitted staining. Fluorosis doesn't harm teeth, but it does make them less attractive.
To prevent this, it may be necessary with your dentist's help to monitor your infant's or young child's fluoride intake and keep it in check. That will depend in large part on where you live, as well as your child's hygiene and eating habits.
Like three-quarters of public water systems, your local utility may be adding fluoride to your drinking water. The amount is governed by federal guidelines, which currently recommend fluoride amounts of no more than 0.70 parts per million of water. The fluoride levels in your water could have an impact on your child's total fluoride intake. You can find out for sure how much fluoride is present in your water by contacting your water utility company.
Another major fluoride source is toothpaste and other hygiene products. You can control your child's fluoride exposure by limiting the amount of toothpaste on their brush. Children under two only need a "smear," while those between two and six need only a pea-sized amount.
Processed foods can contain fluoride if fluoridated water was used in their production. In this case, replace as much of the processed food items in your family's diet as you can with fresh fruits, vegetables and other foods.
Along this line, if you have an infant you want to pay particular attention to feeding formula, especially the powdered form you mix with water. If you're concerned about the amount of fluoride in your water consider other infant feeding options. Besides breast-feeding in lieu of formula, you can also use ready-to-feed pre-mixed with water (usually lower in fluoride) or mix powdered formula with bottled water specifically labeled "de-ionized," "purified," "demineralized," or "distilled."
This can be a lot to keep up with but your dentist can advise you. Fluoride is still a potent weapon against tooth decay and a safeguard on your child's current and future dental health.
If you would like more information on the relationship between fluoride and your child's dental health, please contact us or schedule an appointment for a consultation. You can also learn more about this topic by reading the Dear Doctor magazine article "Tooth Development and Infant Formula."
By Orlando Dental Group P.A.
October 10, 2012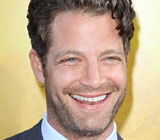 As one of America's most beloved go-to guys for inspiration on the latest interior design trends, Nate Berkus has written a highly successful book, Home Rules: Transform the Place You Live Into a Place You'll Love; he is a contributing editor to O Magazine; and he is currently hosting his own television program, The Nate Berkus Show. He is also recognized for his eye-catching smile.
During a recent interview with Dear Doctor magazine, Berkus opened up about the facts behind his trademark smile. While his smile is all-natural — he never wore braces or had any cosmetic work done — he gives credit to his childhood dentist for the preventative healthcare he received as a young boy. "I'm grateful for having been given fluoride treatments and sealants as a child," he said. Nate also shared the important flossing advice he learned from his dentist that he still follows today: "Floss the ones you want to keep."
Why is flossing so important?
Flossing is crucial because it remains the most effective method for removing plaque from between teeth, where the toothbrush can't reach. It is also an important part of keeping your gums healthy so that you can avoid periodontitis (gum disease). You should floss at least once a day either before or after you brush your teeth. If you see blood after flossing, it may indicate that you have periodontitis, or it may mean that you are flossing too harshly. Remember, you need to use a delicate hand and a proper technique when brushing and flossing to avoid damaging your teeth and gums.
To learn more about flossing, including step-by-step instructions with photos, you can continue reading the Dear Doctor magazine article "Flossing — A Different Approach." Or you can contact us today to schedule an appointment so that we can conduct a thorough examination, review your brushing and flossing techniques, and discuss any questions you have as well as treatment options. As needed, we will work with you to teach you the proper brushing and flossing techniques so that you feel confident before you leave our office. And to read the entire interview with Nate Berkus, please see the Dear Doctor magazine article "Nate Berkus."