My Blog
Posts for: December, 2016
By Orlando Dental Group P.A.
December 24, 2016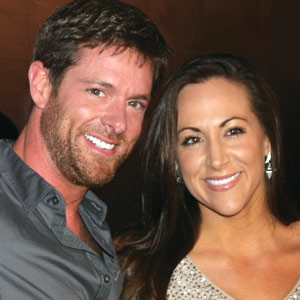 For anyone else, having a tooth accidentally knocked out while practicing a dance routine would be a very big deal. But not for Dancing With The Stars contestant Noah Galloway. Galloway, an Iraq War veteran and a double amputee, took a kick to the face from his partner during a recent practice session, which knocked out a front tooth. As his horrified partner looked on, Galloway picked the missing tooth up from the floor, rinsed out his mouth, and quickly assessed his injury. "No big deal," he told a cameraman capturing the scene.
Of course, not everyone would have the training — or the presence of mind — to do what Galloway did in that situation. But if you're facing a serious dental trauma, such as a knocked out tooth, minutes count. Would you know what to do under those circumstances? Here's a basic guide.
If a permanent tooth is completely knocked out of its socket, you need to act quickly. Once the injured person is stable, recover the tooth and gently clean it with water — but avoid grasping it by its roots! Next, if possible, place the tooth back in its socket in the jaw, making sure it is facing the correct way. Hold it in place with a damp cloth or gauze, and rush to the dental office, or to the emergency room if it's after hours or if there appear to be other injuries.
If it isn't possible to put the tooth back, you can place it between the cheek and gum, or in a plastic bag with the patient's saliva, or in the special tooth-preserving liquid found in some first-aid kits. Either way, the sooner medical attention is received, the better the chances that the tooth can be saved.
When a tooth is loosened or displaced but not knocked out, you should receive dental attention within six hours of the accident. In the meantime, you can rinse the mouth with water and take over-the-counter anti-inflammatory medication (such as ibuprofen) to ease pain. A cold pack temporarily applied to the outside of the face can also help relieve discomfort.
When teeth are broken or chipped, you have up to 12 hours to get dental treatment. Follow the guidelines above for pain relief, but don't forget to come in to the office even if the pain isn't severe. Of course, if you experience bleeding that can't be controlled after five minutes, dizziness, loss of consciousness or intense pain, seek emergency medical help right away.
And as for Noah Galloway:Â  In an interview a few days later, he showed off his new smile, with the temporary bridge his dentist provided… and he even continued to dance with the same partner!
If you would like more information about dental trauma, please contact us or schedule an appointment for a consultation. You can learn more in the Dear Doctor magazine articles "Trauma & Nerve Damage to Teeth" and "The Field-Side Guide to Dental Injuries."
By Orlando Dental Group P.A.
December 09, 2016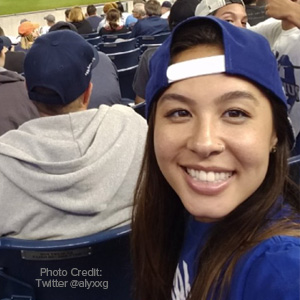 When your favorite baseball team wins, it's hard not to get excited — especially if you're right there in the stadium. It's even better when a player tosses the ball to fans. But sometimes, in the heat of the moment, things can go awry.
That's what happened during a recent game at New York's Yankee Stadium. After catching the ball that ended the game in an 8-2 Dodgers win, Los Angeles outfielder Yasiel Puig tossed it into a cheering crowd of supporters. "I saw it coming at me and I remember thinking, 'I don't have a glove to catch this ball,'" Dodgers fan Alyssa Gerharter told the New York Daily News. "I felt it hit me and I could feel immediately with my tongue there's a hole. And I looked down at my hand and saw there's a tooth in my hand."
Ouch. Just like that, one fan's dream became… a not-so-good dream. But fortunately for the 25-year-old software engineer, things went uphill from there. Ushers quickly escorted her into a first-aid room at the stadium. She was then rushed to a nearby hospital, where the upper front tooth was re-inserted into her jaw. After a follow-up appointment at her dentist's office the next day, Gerharter said she remains hopeful the re-inserted tooth will fuse with the bone, and won't require replacement.
We hope so too. And in fact, she has as good a chance of a successful outcome as anyone, because she did everything right. If you're not sure what to do about a knocked-out tooth, here are the basics:
locate the tooth, handle it carefully (don't touch the root surface), and if possible gently clean it with water
try to open the person's mouth and find the place where the tooth came from
carefully re-insert the tooth in its socket if possible, making sure it is facing the right way
hold the tooth in place with a soft cloth as you rush to the dental office or the nearest urgent care facility
if it can't be replaced in its socket, place the tooth in a special preservative solution or milk, or have the person hold it between the cheek and gum (making sure they won't swallow it) — and then seek immediate care at the dental office
follow up at the dental office as recommended
In general, the quicker you perform these steps, the more likely it is that the tooth can be preserved. How quick is quick? The best outcomes are expected when re-implantation occurs in no more than five minutes. So if you're in this situation, don't wait: get (or give) appropriate first aid right away — it just might save a tooth!
If you would like more information about what to do in a dental emergency, contact us or schedule an appointment for a consultation. You can learn more the Dear Doctor articles "Knocked Out Tooth," and "The Field-Side Guide to Dental Injuries."