My Blog
Posts for: January, 2016
By Orlando Dental Group P.A.
January 20, 2016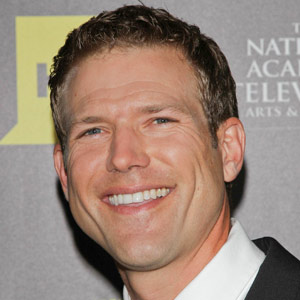 Are bleeding gums something you should be concerned about? Dear Doctor magazine recently posed that question to Dr. Travis Stork, an emergency room physician and host of the syndicated TV show The Doctors. He answered with two questions of his own: "If you started bleeding from your eyeball, would you seek medical attention?" Needless to say, most everyone would. "So," he asked, "why is it that when we bleed all the time when we floss that we think it's no big deal?" As it turns out, that's an excellent question — and one that's often misunderstood.
First of all, let's clarify what we mean by "bleeding all the time." As many as 90 percent of people occasionally experience bleeding gums when they clean their teeth — particularly if they don't do it often, or are just starting a flossing routine. But if your gums bleed regularly when you brush or floss, it almost certainly means there's a problem. Many think bleeding gums is a sign they are brushing too hard; this is possible, but unlikely. It's much more probable that irritated and bleeding gums are a sign of periodontal (gum) disease.
How common is this malady? According to the U.S. Centers for Disease Control, nearly half of all  Americans over age 30 have mild, moderate or severe gum disease — and that number increases to 70.1 percent for those over 65! Periodontal disease can occur when a bacteria-rich biofilm in the mouth (also called plaque) is allowed to build up on tooth and gum surfaces. Plaque causes the gums to become inflamed, as the immune system responds to the bacteria. Eventually, this can cause gum tissue to pull away from the teeth, forming bacteria-filled "pockets" under the gum surface. If left untreated, it can lead to more serious infection, and even tooth loss.
What should you do if your gums bleed regularly when brushing or flossing? The first step is to come in for a thorough examination. In combination with a regular oral exam (and possibly x-rays or other diagnostic tests), a simple (and painless) instrument called a periodontal probe can be used to determine how far any periodontal disease may have progressed. Armed with this information, we can determine the most effective way to fight the battle against gum disease.
Above all, don't wait too long to come in for an exam! As Dr. Stork notes, bleeding gums are "a sign that things aren't quite right." Â If you would like more information about bleeding gums, please contact us or schedule an appointment. You can read more in the Dear Doctor magazine article "Bleeding Gums." You can read the entire interview with Dr. Travis Stork in Dear Doctor magazine.
By Orlando Dental Group P.A.
January 05, 2016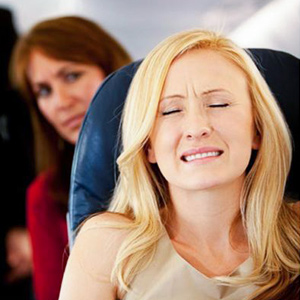 Among the "to-do" items on your pre-dive checklist like "Pack wetsuit" or "Fill scuba tanks," be sure to add one other: "Check my dental health status."
While that may seem like an odd concern, the changes in atmospheric pressure you encounter while diving (or flying, for that matter) could amplify oral sensitivity and intensify pain if you have pre-existing teeth or jaw problems.
The reason for this is the effect of basic physics on the body. All anatomical structures, including organs, bones and muscles, equalize external pressures the body encounters. We don't notice this at normal atmospheric pressure, but when we encounter an extreme — either lower pressure during air flight or higher pressure during a scuba dive — we may feel the effects of the pressure on any structure with a rigid-walled surface filled with either air or fluid. These structures can't equalize the pressure as fast as other areas, resulting in pain or discomfort. This is known medically as "barotrauma," or more commonly as a "squeeze."
One structure in particular could have an effect on your upper teeth and jaws: the sinus cavities of the skull, particularly the maxillary sinuses just below the eyes. Their lower walls are right next to the back teeth of the upper jaw and, more importantly, share the same nerve pathways. It's quite possible, then, for pain from one area to be felt in the other, commonly known as "referred pain." A toothache could then be felt in the sinus region, and vice-versa.
During a squeeze, then, pain levels from existing problems in the teeth and jaws that were previously tolerable (or even unnoticed) may well become amplified as the pressure from the sinus cavity impinges upon the jaw. That dull toothache you've been having may suddenly become excruciating at 30,000 feet — or 30 meters under the surface.
That's why it's important to see us if you've experienced any signs of tooth decay, gum disease or TMD, including pain, before your next dive or air flight. And, if you encounter any significant pain while flying or diving, be sure you consult with us as soon as possible when you return. Taking action now could help you avoid a miserable, and potentially dangerous, flying or diving experience in the future.
If you would like more information on pressure changes and dental health, please contact us or schedule an appointment for a consultation. You can also learn more about this topic by reading the Dear Doctor magazine article "Pressure Changes can Cause Tooth and Sinus Pain."